Skip Navigation
Website Accessibility
Needle News 1-9-2021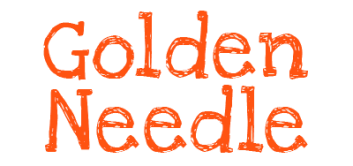 Needle News
Happy New Year!

First a couple of reminders.
We are holding the 6th Annual Golden Needle Fair this month. Entries are starting to trickle in, so bring yours by this week. Unlike a county fair we don't judge your piece. Nor do we require your piece be completed this year. We just want everyone to share and show off their work. We do invite all customers (and guests) in the shop to vote on their favorites. Prizes are awarded accordingly. We will commence voting on the 15th of January and announce the winners after the 15th of February.

Speaking of February... The Super Bowl Sale is quickly approaching. It will be the weekend of the 6&7th. As always we will have deep discounts at the sidewalk sale and sales on everything throughout the store (except DMC, sorry). Door prizes, freebies and snacks as well! Hours are as follows:
Saturday 9-3
Sunday 10-2

Lastly, a huge thank you to Jess, her dad, my husband and my son for all of their hard work putting new floors throughout the downstairs. If you haven't seen the pictures on Facebook, come by and check it out.


Cheers!
Lisa


Check out our website for new arrivals, top sellers, and sale items!
These emails will give you the best and most recent information you need!
Keep in touch with us by visiting our website!