Skip Navigation
Website Accessibility
Needle News 10-17-2020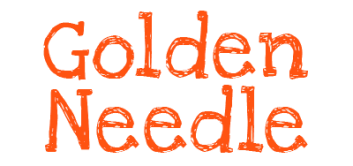 Needle News
Happy Spook-tober!
This month we are having a name that stitcher contest. See our Facebook live video from today (10-17). We will be accepting names for the week ahead and then voting. Winner will receive $5 off their next purchase. Submit your suggestions soon via FB, email or call!

Along the same spooky line, if you come in on Halloween in appropriate clothing (doesn't have to be a full costume) you will receive 10% off your purchase. We will probably have snacks too!

If you like dressing to impress, then come to the shop on Veterans' Day in red, white and blue or sporting a military unit or branch and receive 10% off your purchase.

To show additional support of military, please bring in a toy for the USMC Toys for Tots program. You will receive $1 off your purchase as a thank you for helping make the program a success. We are an official collection site for the program and are pleased to help kids in need in the area.

Upcoming events are:
October Stitch Night 10-21, 6-9 RSVP and no potluck
Halloween Costume Day 10-31
Sit N Stitch 11-14, 1-3
Veterans' Day Dress 11-11
November Stitch Night 11-18, 6-9

If you haven't seen me struggle, check out our Facebook Live videos!
Cheers!
Lisa




Check out our website for new arrivals, top sellers, and sale items!
These emails will give you the best and most recent information you need!
Keep in touch with us by visiting our website!