Skip Navigation
Website Accessibility
Needle News 9-19-2020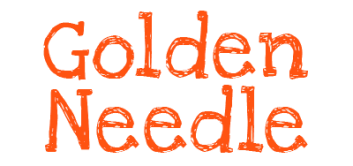 Needle. News
Hello Y'all!
It's been a very strange spring and summer and no mistake! Most of you know we were closed in April and part of May, when non-essential shops were supposed to be closed. We took that time to rework our computers (yes we are officially online for shopping now!) and count things, lots of things. We had some slight staffing changes. Lastly, we rearranged things, like pictures. Note the new eagle model pictured below. It is called Eagle in Flight, artwork by John Clayton and is currently available as a kit. The Born to be Free eagle/flag by Cody Country went to its actual owner after being graciously loaned to us for so long, but I do still have the chart. We also created 2 new sections in the store. One in the Chart Room featuring seasonal charts and a Needlepoint Nook in the Fabric Room. (I really need to rename that room!)
After we reopened we started placing orders left languishing due to the uncertainty of the duration of our Covid-close. Unfortunately, many of our distributors are having stocking problems, but things are coming in now, sometimes at a trickle and sometimes in a flood. One of the areas I am focusing on replenishing is the fabric. We always carry a variety of counts and colors from several different companies. However, I have come to the determination that if we are going to be able to continue to carry such a variety we will have to start cutting standard sizes: 1/8, 1/4, 1/2, 3/4. This will start October 1st.
Speaking of October... We have started limited stitch events. I say limited because attendance is limited and I am asking everyone to RSVP. Oh, and no potluck either. Hopefully one day we'll be able to come willy nilly like before! Second Saturday Sit 'N Stitch will be on October 10th, from 1-3 and Stitch Night is the 3rd Wednesday October 21st, from 6-9.
Lastly, eckletronics! Well, seriously sometimes that is how adept I feel about all things media! I have started a Facebook Live Session (babble really). Thank you to all y'all that added kind words to my awkward first try! I plan to feature a newly arrived box or a designer each Saturday morning. I have not yet conquered Instagram, but hope to start project sharing soon. The website is, as I mentioned earlier, functional. I add more and more pictures every week. (I also discover more and more things to correct each week.) But seriously, it is functional especially if you need something dropped in the mail or would like to utilize the pick up option (really good for threads that tend to fly out the door).

That's about it for now. I plan to publish via Facebook and hopefully newsletter upcoming sale events we have planned for October.
Cheers!
Lisa


Check out our website for new arrivals, top sellers, and sale items
These emails will give you the best and most recent information you need!
Keep in touch with us by visiting our website!